WordPress 4.2 "Powell"New Features and What To Look For
In a few short days WordPress 4.2 will be released. FireCask's lead developer Rhys Wynne runs through a few new features for you to become familiar with.
Yesterday WordPress 4.2 was released. Since switching to fairly quick update cycles of about a month or so, the changes appear to be slighter in nature, with bigger features coming as plugins. However there are still a few things you can get your teeth into. Here are a few new features.
http://wordpress.tv/2015/04/23/powell/
Emoji Support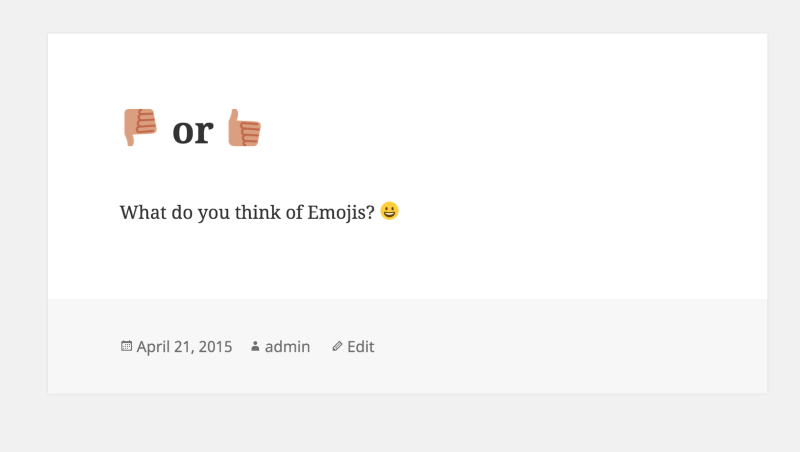 The most visually obvious change in 4.2 is the support for Emoji's natively in WordPress. I must admit when Matt Mullenweg was interviewed by Om Malik at last year's WordCamp Europe and they pushed at length for Emoji support for WordPress I was a bit turned off by them, as I believe there are bigger challenges within WordPress. However, the community disagreed and pushed forward to add Emojis to everything. You can have them in titles, post content, even in URL's. They even show up in Google Search Results. Hopefully we won't see the feature overused, but I'm not hopeful.
Anyway, I'm relatively happy they're in, as it's important for the community. Here's Aaron Jorbin's take on it, which is worth a read.
Better Updates from The Add Plugins Screen


Now this is cool. If impossible to screenshot.
The updating process of plugins now happens inline, so there's no refresh to the page. It just happens automatically. As such, you can click them all one by one or not. I've not seen what happens when one fails, and it does seem slightly slower, but it's a nifty little feature for quickly upgrading a large amount of plugins.
It's a feature that has been in systems such as WP Remote for a while, and there was talk on making the plugin installation feature work in a same way, but that was shelved. Either way, it's very cool.
Improved Press This Feature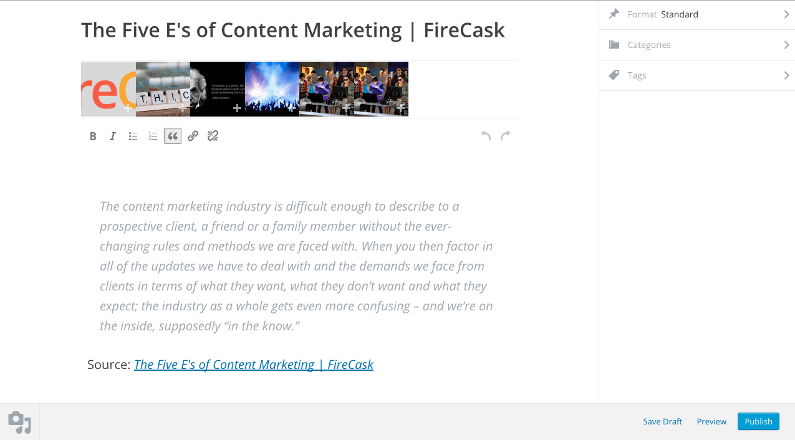 Probably the feature that had the most work done on it is "Press This", a long forgotten feature in WordPress that has become a lot more useful. Press This is a Bookmarklet that allows you to quickly prepare posts so that when you browse the internet, you can use it to gather ideas on what you blog on from what you seen on websites.
This now allows a much more fuller experience, such as the ability to actually style the post in question. I think also you can select a quote, press "Press This" and then that quote is the body of your post. Finally it does offer much better mobile support.
There are obviously more features out there, but those are the main ones. Be sure to update! What is your favourite feature of the new WordPress 4.2? Leave them in the comments!