It's a New Dawn, It's a New Day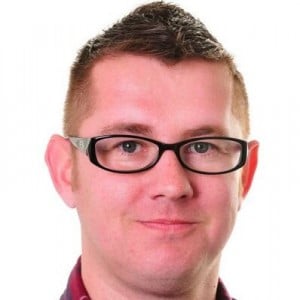 Hello, I'm Paul Delaney, new Head of Search at FireCask!
A little bit about me, I've worked in the SEO industry for over 8 years and worked for 3 large agencies, dealt with a variety of businesses from small to large in fashion, retail, finance, gaming and travel to name a few.
I've spoken at the SMX conference in Stockholm as well as guest speaker at Salford University as part of the Search and Social Marketing course, been quoted in The Guardian as well as industry related Q&A's.
So you may be asking "why would you join a start-up agency?"
Well, the decision to move to FireCask was quite easy. Having known Alex & Anna for a number of years, I've watched with a close eye on how their business has grown and transformed over the past few years and when the opportunity arose to join I didn't hesitate in saying yes.
The challenge to help grow a business and be part of something really excites me and I'm looking forward to the working  in a small family environment
So as the Nina Simone song goes, "It's a new dawn, it's a new day, it's a new life for me" and  I'm "feeling good" and excited to be joining the FireCask family!