We build distinct brands and offer a wide range of high-end services
We are one of the leading digital marketing agencies in Manchester. We have gained our success through our approach of listening to your wants and needs. We're driven by results, so we design our strategies around you with the goal of growing your business.
After getting to grips with your business and industry, we deliver campaigns that aim to meet your goals. We work to demonstrate your expertise, engage your customers and drive leads. We also offer a number of other high quality services.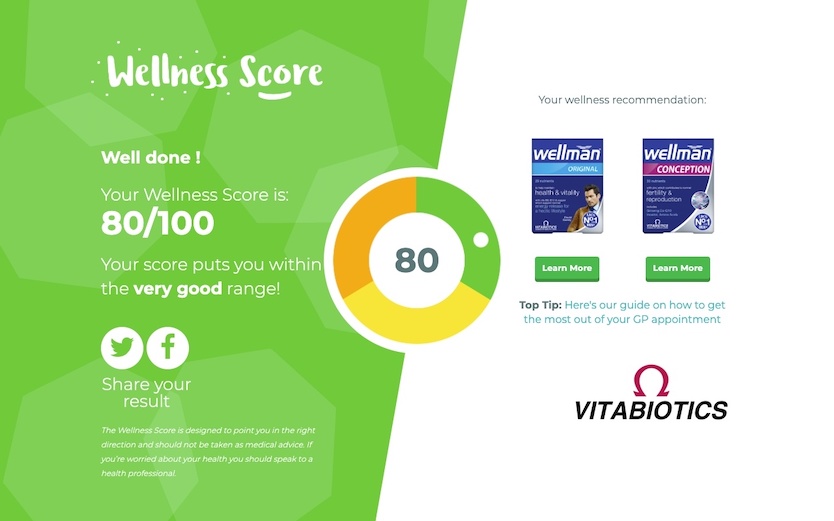 As one of Europe's leading WordPress development agencies, your business' site is in safe hands with our development team. While each project is different, we promise to provide the same excellent service and work to achieve outstanding results.
From new website builds to custom themes, we offer years of industry knowledge and expertise. Find out all about our development services and see some of our work. Our development skills know no bounds, and we love a challenge.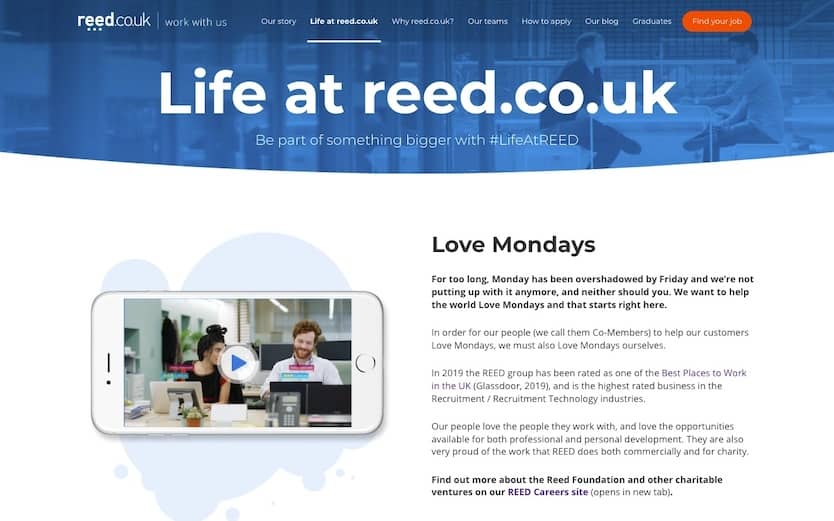 Branding can make a business instantly recognisable, if done correctly. It builds trust, reinforces loyalty and ensures that customers always return.
Our design team can create a brand strategy for your business, which includes everything from initial visuals to a complete rebrand. The design will be visually appealing and communicate what your business is about so that we can support you with integration.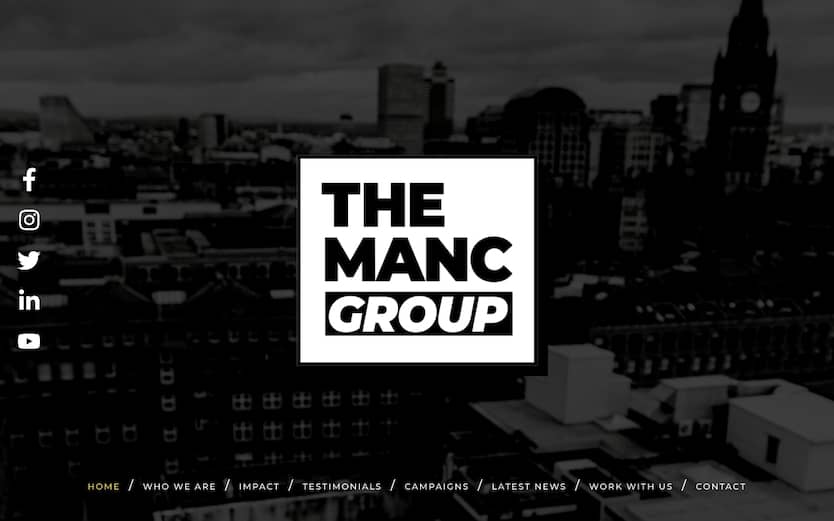 We work with great brands
Want to work with us on something amazing?
Our client testimonials


Reed Testimonial
Working with FireCask has been excellent. Not only are they diligent, responsive and customer focussed, but they have also been proactive in making suggestions to improve our site. The site was delivered on time, for great value and the development process was easy. We had regular updates, great communication and fun throughout. I'd personally recommend them and look forward to working with Rhys and Alex again.


Expedia Testimonial
Expedia has been working with FireCask for over a year now and have worked with Alex and Rhys on many different projects. Not only have they been proactive with everything we've worked together on, but their creativity and knowledge of Search has definitely enhanced our projects and helped steer more people into the main Expedia sites throughout Europe.


123-Reg Testimonial
When we knew we were ready to re-focus and re-launch our content offering, we knew exactly where to turn. The expertise and in-depth knowledge of WordPress shown by Alex and his team were second to none and that was important in making sure we went beyond more than just a change of theme.


Amy Winehouse Foundation Testimonial
Alex began consulting with the Amy Winehouse Foundation just after its formation. He has been able to not only help with the Foundation's website but has also become a valuable person to liaise between the Foundation and other organisations we work with and/or support.


Better Bathrooms Testimonial
When looking for ways to engage our customers during our peak period, we approached the team at FireCask for expert SEO and social support. Not only did they produce a fantastic variety of onsite and social content, but they also helped to organise the whole process in order to meet our tight deadline. Their specialist skills and creative minds proved indispensable and we would happily recommend the FireCask team to businesses looking for quality SEO and content services.


The Liquor Store Testimonial
We've had a close working relationship with FireCask for a while now and we couldn't be happier with the results! Big thanks to the team for moving our site to WordPress - it's exactly what we needed to take more editorial control. They took the time to understand what it is that we wanted and the finished product is a true testament to the brilliant work that they do. We also opted for the ongoing site hosting, maintenance and general support that FireCask provides, and we've had absolutely no issues with this service either. Looking forward to seeing what the future holds!


Funding Circle Testimonial
FireCask delivered effortlessly on the design, build and optimisation of our WordPress platform in a friendly and timely manner. I found it a pleasure to work them and will continue to use their services.


Alexander & Co Testimonial
We've experienced a doubling of traffic to our site with a similar response by telephone. FireCask's team have also helped us with our social media and provided in-house training to staff. They are friendly and approachable, and more importantly, know what they are doing.


Asemblr Testimonial
Alex and the team at FireCask exceeded our expectations when we underwent a rebrand. We spoke to a lot of branding agencies before we chose FireCask, and the main reason was their process and their ability to be able to understand what we wanted from the rebrand. I would not hesitate to recommend Alex and his team to anyone wanting to look at branding.


Henshaws Testimonial
Henshaws are extremely pleased with Firecask's web development and customer service. Even as a smaller customer we feel very looked after and listened to. They are knowledgeable, creative, very responsive and Alex keeps his attention on his customers. I highly recommend them and Alex.


AXYZ Testimonial
FireCask performed a quick turnaround, redesigning and redeveloping our site, migrating our outdated CMS to WordPress all in a 10 week period. Since the launch of the site in December 2016, they have maintained the site and it has felt like they are an extended arm of AXYZ rather than an external agency. FireCask far exceeded our expectations when it came to redesign, redevelop, maintain and advise us on best practices for our site as well as their level of service.

Headspace Testimonial
Headspace have been working with FireCask since June and they have been an absolute pleasure to deal with. They offer advice, flexibility, creativity, are full of proactive ideas and their team are friendly and have knowledgeable specialists in every area. Crucially they really understand the Manchester space and enabled us to create beautiful marketing projects. I would have no hesitation in recommending them to any business.


MOMA Foods Testimonial
We've been working with Firecask for over a year now and don't know where we'd be without them. They came on board at a crucial moment in the MOMA brand redesign to kick start our new website which included a brand new eCommerce function. We've seen consistent improvement month on month of both our search rankings and our conversion funnel. They go above and beyond to really understand the industry and keep on top of worldwide trends and insights. It's also great to have an agency partner that is flexible and can adapt their delivery styles to suit their client's needs.


Orbitz International Testimonial
Alex is without doubt one of the UK's best-known experts in the field of WordPress development, having produced outstanding work for us here at Expedia Affiliate Networks - and furthermore having published some of the best plugins we use on our corporate site. I can without reservation recommend Alex and his company for any development needs you may have in the PHP/Wordpress world, on top of his undoubted expertise he is also a great guy to work with!


Smart Pension Testimonial
The team at Firecask were incredibly helpful throughout the whole process of setting up SmartPension.co.uk from the initial interpretation of our requirements to the final finished product and it's handover.


The Manc Group Testimonial
I highly recommend FireCask to anyone who is looking for a digital marketing and web development agency to take them to the next level.


Storebox Testimonial
We started working with Firecask in early 2016 and they have done a great job in helping our digital marketing 'grow up'. As a small company that is experiencing solid growth, we needed to professionally develop and execute our marketing strategy but were not in a position to do this in-house. FireCask have been the perfect solution for us by taking a real 'owners' view of our marketing and helping drive sales to our new sites. Would definitely recommend them.

Morello Bookings Testimonial
Firecask is a fantastic company to work with. For anyone with limited website knowledge but needing one to do business, these guys will help by taking away all headaches…we have found the service they offer invaluable and are thanking our lucky stars we found them!


Minoro Data Testimonial
We came to Alex and the team at FireCask on a recommendation and were subsequently really impressed at the speed and quality of the work. The team quickly understood our requirements, utilised our multiple repositories of copy, applied their highly skilled design experience to our chosen aesthetic and came back on time and in full to deliver a great website. Communication was clear and super prompt throughout the process, it was a pleasure working with Alex, Tyla and Max. Highly recommended!


The Case Farm Testimonial
Case Farm has been working with FireCask for over three years now. Each year they have eclipsed targets and proved their worth to our brand. Their content team, supplemented by their excellent agency-wide knowledge of search and WordPress, continues to galvanise our content strategy and significantly contribute to KPIs. We're looking forward to continuing our working relationship with them for years to come.

Arlo Wolf Testimonial
I have worked with Firecask now for over 5 years. They are proactive, professional and take the time to really get under the skin and gain an in depth understanding of the business which they work with. I would highly recommend Firecask and all of the services which they offer.

MSA, Peli Products & Case Farm Testimonial
FireCask have worked for us on a number of SEO projects over the last 5 years. Their team has always been friendly, helpful and proactive in helping us achieve our goals. Their work is always of high quality and has been immensely helpful to our business. I'd recommend FireCask to anyone looking to optimise their site and improve their rankings!